Story first seen in the Cincinnati Business Courier
The first phase of a planned $120 million mixed-use development in Deerfield Township is underway.
The developer of the District at Deerfield broke ground on the high-end apartment community that will be a central piece of the project. The apartment community will be called One Deerfield.
Silverman & Co. Inc. is the developer of the project, and One Deerfield will include 242 apartments.
Ryan Silverman, vice president at Silverman & Co., said residents of One Deerfield will be able to experience a "thriving community where they can shop, meet friends for a meal or drinks, walk their dogs or enjoy events in the forthcoming public square."
The apartments in One Deerfield will range from about 590 to 1,600 square feet with amenities including granite or quartz counters, 9-foot ceilings, stainless steel appliances, smart-key systems and large closets. The units will be a mix of one-bedroom/one-bathroom with or without a den and two-bedroom/two-bathrooms with or without a den.
Community features of One Deerfield will include a wine and beer garden, fire pit, indoor and outdoor work space, resort-style pool, outdoor kitchen, fitness center with lounge, coffee bar, gaming lawn and an urban layout emphasizing walkability. It also will have two dog parks and a pet spa.
The first apartments are expected to be available by fall 2019.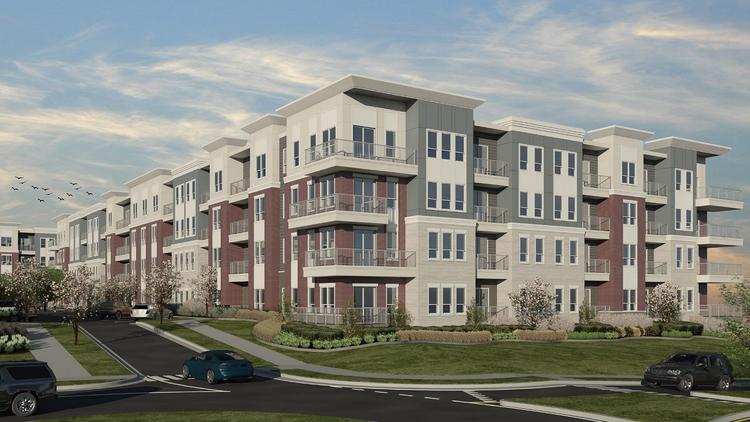 Messer Construction Co. is the construction manager for One Deerfield. Reztark Design Studio is working as the architect for the project. Bayer Becker is working as the project's engineer.
Another component of the District at Deerfield is Mercy Health-Cincinnati's $14 million medical office building, which will be branded as an outpost of Jewish Hospital in Sycamore Township.
In addition to work starting on One Deerfield, Deerfield Township has started construction on a key road extension. The road construction started Oct. 1 on an extension of Parkway Drive, which will connect Mason-Montgomery Road to Wilkens Boulevard through the District at Deerfield.
Eventually, District at Deerfield is planned to be a $120 million development that will span 28 acres between Mason-Montgomery Road and Wilkens Boulevard. The second phase is designed to have a variety of commercial offerings with an emphasis on dining, shopping and entertainment. There will be about 95,000 square feet of street-level commercial space as well as a planned 150-room hotel.
Josh Rothstein, retail specialist at OnSite Retail Group, which is overseeing the leasing for the retail and restaurant space, said they are looking to bring a "mix of boutique retailers, chef-driven restaurants and exciting entertainment options."
"We are actively negotiating deals with a variety of exciting commercial tenants that promise to enhance the upscale, urban, walkable environment at the District," Rothstein said.
District at Deerfield secured a community entertainment district designation. This gives the development seven liquor licenses for restaurant and entertainment uses.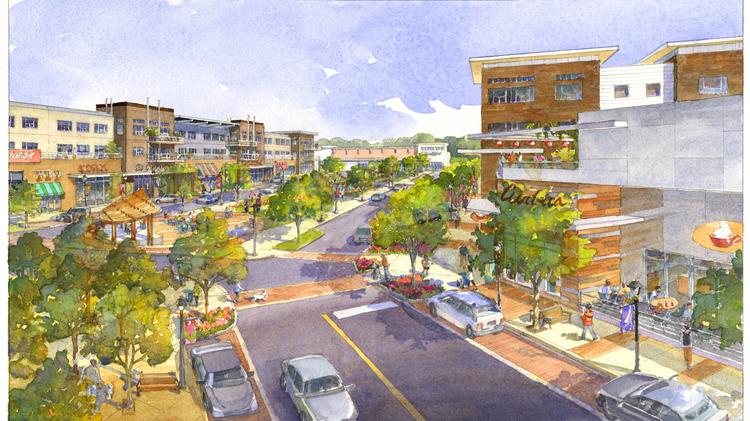 The centerpiece of the project is a 2-acre public square that will be owned by the township and feature programming and community events on a regular basis. The public space will have a mix of landscaping, hardscaping, areas for live music and a number of seating areas.